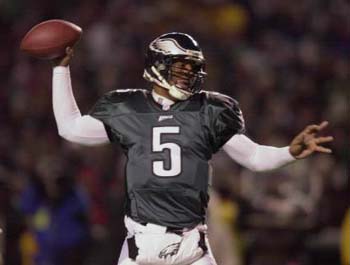 Donovan McNabb spent some time speaking to the media Thursday afternoon for the first time since his return to the practice field Monday. The quarterback stated his surgically repaired knee feels fine but that he and the team are going to take things slow. McNabb practiced four straight days during the Philadelphia Eagles mini-camp in South Philadelphia. He hopes to be ready for training camp which begins at the end of July.
Eagles Gab Newsletter
Sign up to receive our Eagles Gab newsletter, and keep up to date with all the latest Philadelphia Eagles news.